Great Gifts For The Holidays!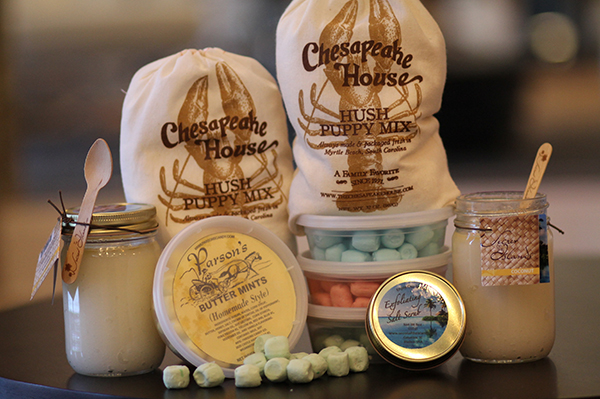 The Chesapeake House boasts some of the best seafood, steaks and down home cooking that the Grand Strand of Myrtle Beach has to offer. Unfortunately for most of you, our restaurant is several hundred miles away most of the year. Good thing for you, you can now get a taste of the Chesapeake House from the comfort of your own home, no matter how far away you live from us!
We are proud to announce the newest items to our online store! You can now purchase Chesapeake House Hush Puppy Mix, Parson's Butter Mints, Coconut Scented Exfoliating Salt Scrub, t-shirts and hooded sweatshirts in addition to gift cards to the restaurant. View all of the products here »
Since we are now in the season of giving, feel free to give the gift of the Chesapeake House either to a loved one or even yourself!