Featured Dish: Seafood Monterey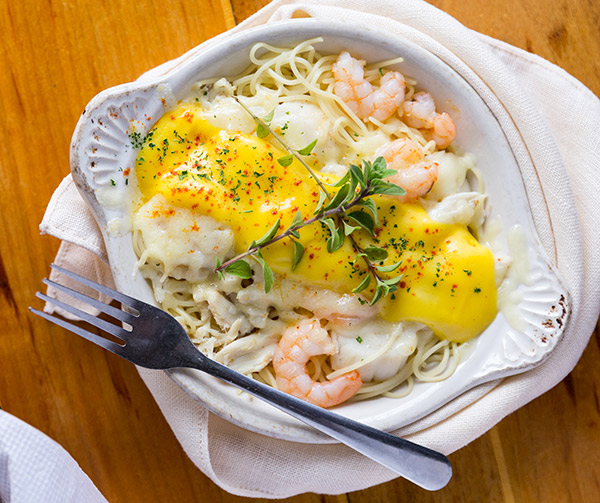 The Chesapeake House is known for its delicious seafood. Our Seafood Specialties include everything from fried shrimp and baked flounder to lobster pie and crab cakes! One specialty of the house that you can only find here is the Seafood Monterey. It's definitely something that you should try at least once in your life!
How can you go wrong with shrimp, scallops and crabmeat baked over pasta with Monterey Jack cheese topped with Hollandaise sauce? YUM! Our rich and buttery Hollandaise with just the right amount of tang from the lemon juice is the perfect accompaniment to the fresh seafood. The Seafood Monterey is one of those dishes that customers on vacation come back year after year for.
If you are looking for something a little out of the ordinary, give this dish a try next time you dine with us. If you prefer fried shrimp, oysters or flounder instead, that's fine too! We have something for everyone at the Chesapeake House. Enjoy!